Hood's Top 6 Wellness Spots
Hood Estate Agents
12 NOV 2021
The end of the year can bring a bit of stress to our lives trying to tie up all the loose ends before Christmas Holidays, so make sure you are taking care of yourself mentally and physically. We welcome you to the Hood Outdoor Wellness Guide! Here are some of our favourite outdoor wellness spots around Brisbane.
1.Mount Coot-tha
Mount Coot-tha is a nature reserve only 5km from the city, offering opportunities to walk, cycle or even horse-ride over 20km of different paths. There is a range of peaceful tracks for any skill level, through the forest of eucalyptus surrounding you. With waterfalls, gullies and amazing views it becomes easy to spend hours at Mount Coot-tha. Treat yourself after a walk, by dining at the top of the mountain, getting an ice-cream and enjoying the famous city view from the Lookout.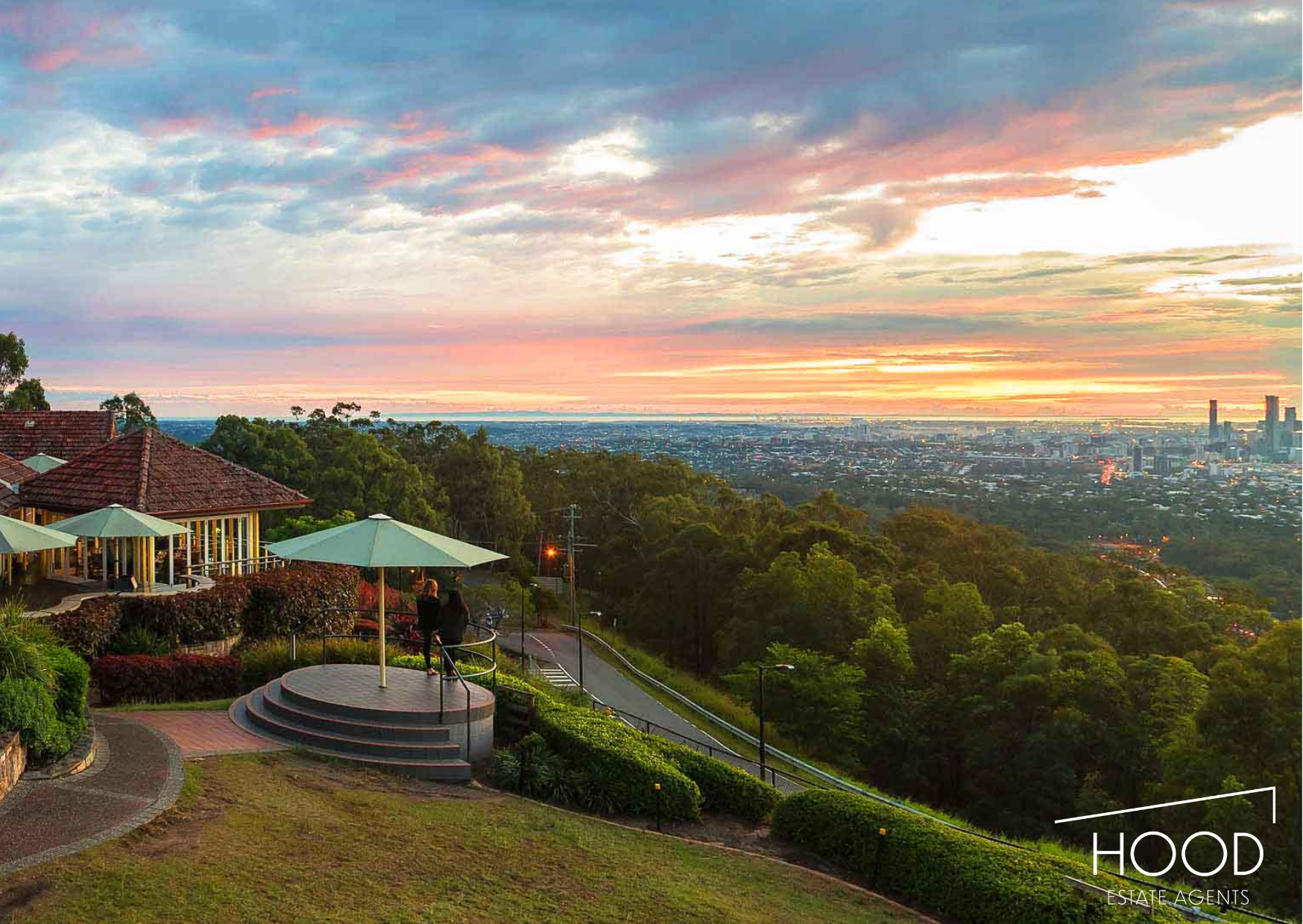 2.Oxley Creek Common
This wellness spot is literally a hidden world away from the suburbs. The Oxley Creek Common has a paved walking trail hugging the Oxley Creek. On your left-hand side is a rural field with cows spotted along the way. It could not be more charming and relaxing. Any and all keen bird watchers will be thrilled to find out that there are over 180 species of bird that inhabit this space. If you need to get some fresh air and hang out with some cows, then make this is your new spot!
3.Mount Tambourine
Only an hour's drive away is Mt Tambourine, which is a stunning and expansive area within the Scenic Rim that showcases picturesque views, rainforests and plenty of food and wine! A major attraction of Mt Tambourine is the Tambourine Rainforest Skywalk where you wander amongst the treetops and look out over the forest for miles. For those looking for an option closer to ground, Mt Tambourine has 11 hectares of Botanic Gardens with picnic areas and amazing scenery.
4.Sherwood Arboretum
The beautiful heritage-listed Sherwood Arboretum is only a stone's throw away from our office here in Graceville and we all love it. The Arboretum also hugs the Brisbane River and consists of 15 hectares of grassy spaces, peaceful pockets beneath the fig trees, 2 large ponds and a playground for the kids. There is a boardwalk over the river making it very popular for the morning dog walk.
5.Indooroopilly Riverwalk
The Indooroopilly Riverwalk is a recently developed walkway that sits above the Brisbane River and opened this year in June. The walkway connects the Jack Pesch Bridge and Indooroopilly Rail Station, so it is a buzzing path in the mornings. It has a separate bike and walking pathway, as well as platforms along the way, with views of the iconic Walter Taylor Bridge.
6.Coronation Drive Riverwalk
Coronation Drive, as you may know, connects Toowong to the CBD. There is a pathway running along this road, situated down close to the Brisbane River. You get a mix of city views, parks and are close enough to the water to feel the cool breezes coming off that stretch of the river. Finish off your walk, run or bike with a coffee in one of the many Toowong cafes.